---
Here's our NEXT FREE WEBINAR!  Topic: "How to Stop Cold Calling & Still Get Bookings"
Ready now at http://www.partyplan123.com/guesttrainer/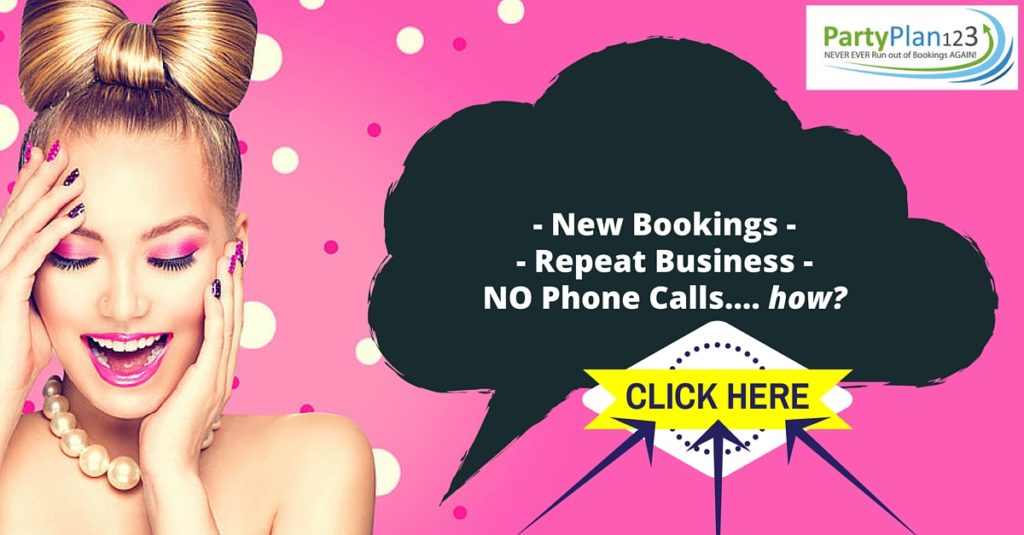 Webinar Topic: "How to Stop Cold Calling & Still Get Bookings"
• Do you wish your business wasn't so difficult or frustrating?
• Do you get tired of being told you have to pick up the phone to make any money?
• Do you want customers that are excited to do business with you?
• Do you want to STOP COLD CALLING?
If you've answered "YES" to any of these questions, here is a training you have got to check out!
In this webinar, you will discover:
♥ The fastest way to reach out to your customers without being a crazy stalker.
♥ One thing you can do in the next 24 hours to get your customers responding to you.
♥ At the end of the webinar, Jen will teach you her trick for getting 80% of her customers to come back for repeat business. ♥ Lastly, you will be shocked at how Jen uses automation in her business and how you can, too.
Melanie Parker, founder of Party Plan 123
To claim your FREE SPOT – go to http://www.partyplan123.com/guesttrainer/ 
---