We've all been there…. how frustrating is it to have an EMPTY BOOKINGS CALENDAR! 
Get help FAST – go to https://yz105.isrefer.com/go/none/fb/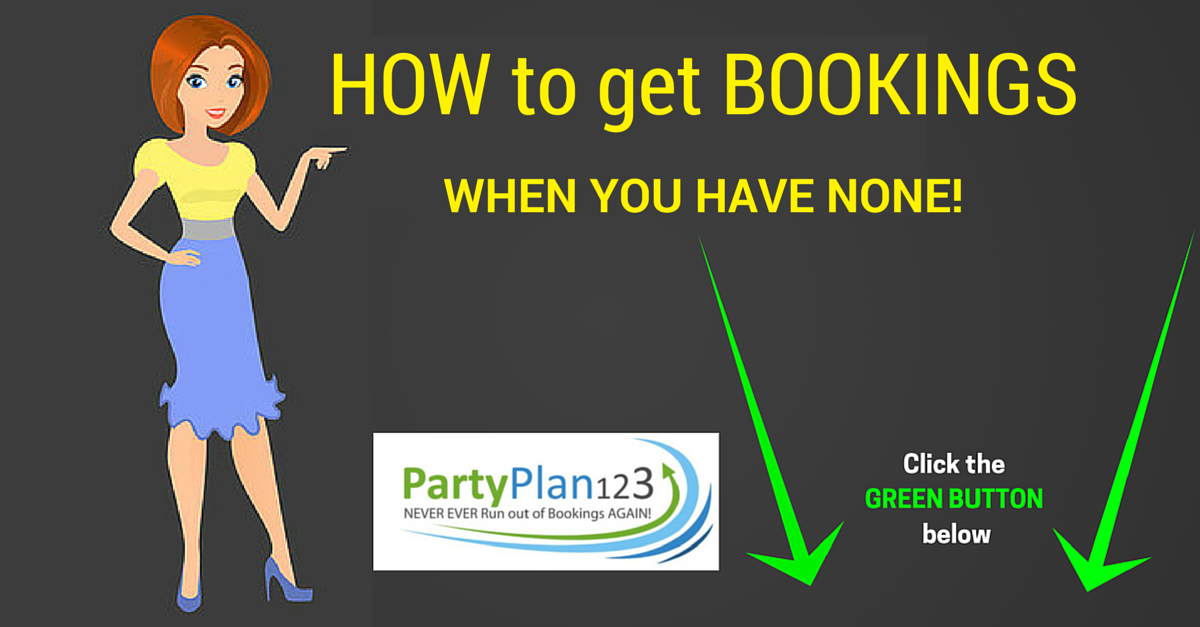 ____________________________________________________________________
Your Problem???????  You have either NO BOOKINGS AT ALL or…..
Nowhere near enough bookings to keep you going like you wanted to in Party Plan……
You are definitely NOT the only one!  This is one of the BIGGEST CHALLENGES for direct sales consultants world-wide & in all sorts of companies selling hundreds of different types of products.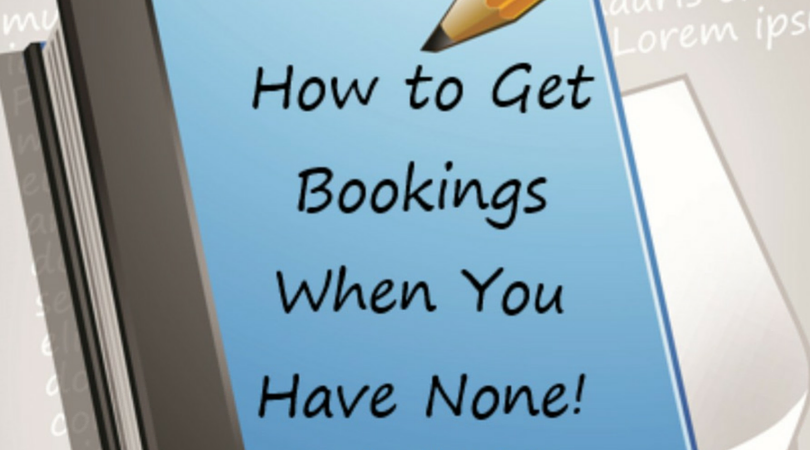 The QUESTION?????  What can we do about it?
I have 3 ideas for you……. they are simple, low-cost or no-cost & these are 3 things you can start to do TOMORROW to end up with parties booked in that are already GOING AHEAD IN 3 WEEKS!!!
Sounds good?  Are you ready?
——————————————————-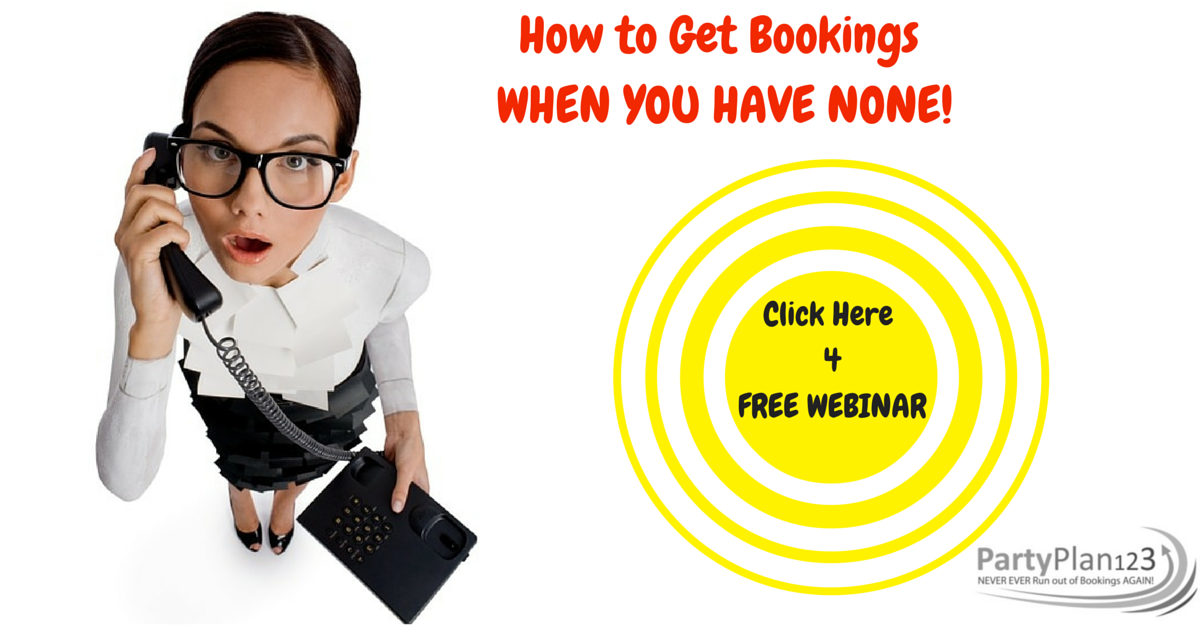 ONLY READ ON IF….
You have a strong desire to truly figure out how to make this party plan thing work….. what I mean is…. you want it SO BAD that you have already promised yourself you WILL NOT GIVE UP!  You do not have a 'Plan B', you do not even want a 'Plan B', because you have already decided in your mind that you will become a GREAT PARTY PLAN CONSULTANT!
You are willing to invest your time into learning HOW
And you promise to go out & put your learning into ACTION!
OK…. you are now ready….
These 3 simple strategies of HOW TO GET BOOKINGS WHEN YOU HAVE NONE are EXACTLY what I did when I had to start from scratch when I moved interstate to an area where I knew NO-ONE & had to make a full-time income from my parties within 4 weeks of moving to survive!
I did 3 simple things repeatedly & all at the same time to build my business in a BRAND NEW AREA extremely quickly & even became the top sales and recruiting consultant in my company in that same year!
The 3 things were:
Display stands at vendor events/markets/expos where I got bookings ON THE DAY
Competition Entry Boxes in local businesses
Mystery Hostess Parties where I gave away the FREE PRODUCTS that the hostess usually gets as a way of attracting guests to want to come & join in
I show  you those exact 3 simple strategies in this webinar training & YOU ARE GOING TO LOVE IT!
This will help you tremendously.
See you there!
~ Melanie Parker, founder of Party Plan 123
https://yz105.isrefer.com/go/none/fb/
___________________________________________________________________________
How to Get Bookings WHEN YOU HAVE NONE
WEBINAR for Direct Sales & Party Plan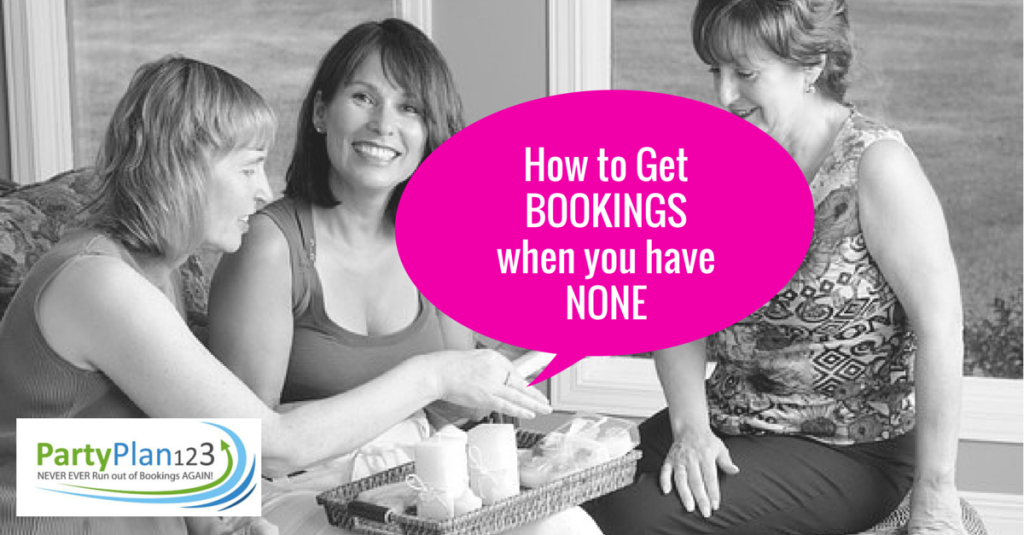 * * * * * * Our most-popular training topic EVER* * * * * * * *
. . . . How to Get Booking WHEN YOU HAVE NONE . . . . .
Got No Bookings Left?
Need help to re-ignite your Party Plan Bookings?
Out of ideas of how to meet new hostesses?
DURING THIS TRAINING YOU WILL LEARN:
3 Simple Ways to get Bookings WHEN YOU HAVE NONE!

……………………………………………………………..
How to meet new hostesses that WANT to book a party!

……………………………………………………………..
What you can learn TODAY & do TOMORROW for Bookings to go ahead in less than 3 weeks!

……………………………………………………………..