[QUESTION] How Can I Get Party Bookings When I Have None?
 Isn't that a mind-boggling question that can get you down if you are in the party planning business as a direct seller? Well, don't be dismayed ……
 Today, I am going to help you pick your bookings back up to fill your calendar and to never ever run out of bookings again.

 First and foremost, I want to encourage you and remind you not to underestimate the power of vendor and expo events, because it is at these type of events that you can attract some new customers.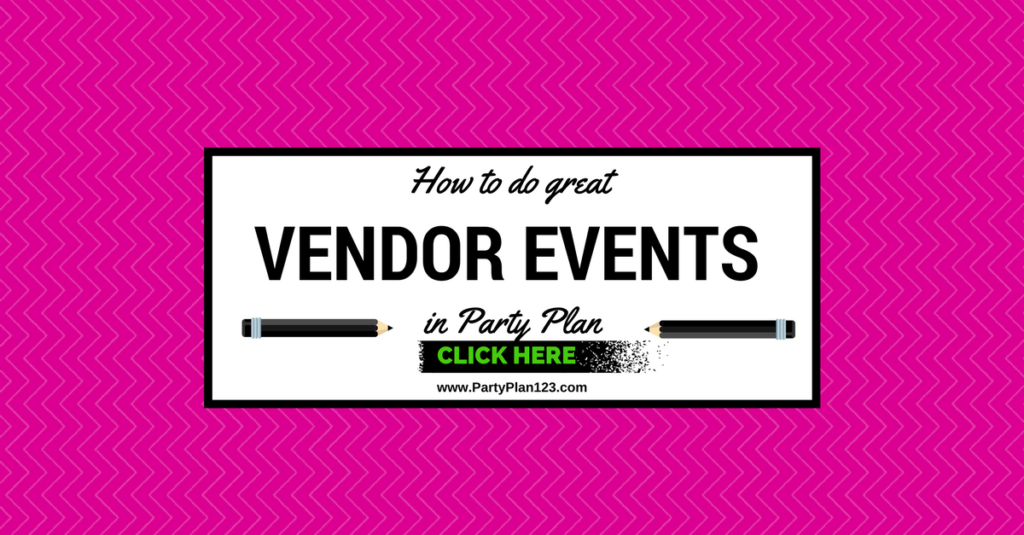 So, let's start off with a few important questions;
1) What would you prefer to do when you are at a vendor event, an expo, or a market:
– would you prefer to collect leads while you're there that you can follow up when you get back home?
– or would you prefer to get party bookings on the day?
 Obviously, none of you want to waste time at these vendor events, and all of you want to see immediate results, which means that

the answer is…… WE WANT TO SECURE BOOKINGS ON THE SAME DAY WHILE AT THE EVENT!
 The subsequent question, in this case is;
2) How does one do that?
 The answer is fairly simple.
 We do it by having hands-on demonstrations.
 In other words, bring your products to life.

 Get people testing and trying your products. That will build the desire for your guests who are looking at your range to want to own the products and want to book a party with you.
 Whether you are in the Tupperware, skin care, and makeup or jewelry business, let your inviting, friendly self shine and intrigue the passers-by to have a look at your products.
 After you've piqued the customer's interest in your product, feel free to initiate a conversation about special offers.
 Once they fall in love with your products, you can offer them a special offer for booking in today ONLY AVAILABLE from the vendor event ….

 …… and you finish off with an alternate choice question, because WE MUST BE BRAVE & ASK FOR THE BOOKING right then & there!
I.e. an "IF" question that might go something like, "So, if you did have the party you'd get an extra $50 of free products, would you prefer to do a weekday or a weekend?"
 Doesn't this sound super appealing? Then, book them in, choose a date, give them a hostess party pack and that's it—you have a booking!
 When your hostess has a true desire to want to have the party, she will make more of an effort to invite more people to the party, you'll have more people show up, which automatically results in more parties for you.
 In essence, this is building a wish list of what they would love to own from your products, and you're going to show them how they can either get them for free or discounted with the hostess rewards.
 Even though this might take some extra social effort on your part, it is an extremely fun process, and overall a joyous and lucrative business to be involved in.
 And at the end of the day, it is a win-win situation, 'cause you get more bookings and the guests/hosts get beautiful new products.
….. Wishing you endless party bookings… ALWAYS!
 Melanie Parker, founder of Party Plan 123 & passionate advocate, helping direct sellers who need bookings today!
P.S. I explain more about this in a recent facebook live video below… Enjoy!  xx