Let me tell you what I LOVE about Deb Bixler….. she has HUNDREDS of ideas and ways THAT WORK to help you get more BOOKINGS!  This woman is an absolute GOLD MINE of information and leaves you with tips & tricks in your business that will make you feel MOTIVATED & EXCITED!

So…. I invited Deb to write guest a blog post to share with all of us at Party Plan 123.

Enjoy this article written by Deb Bixler, the Bookings Queen and founder of 'Cash Flow Show' which is a radio show for Direct Sellers.

~ Melanie, founder of www.PartyPlan123.com

P.S. Remember Deb Bixler is doing a FREE LIVE training session for us in a webinar/tele-seminar next week….

Click here for details: http://www.webmarketingmagic.com/app/?af=1594795&u=www.22s.com/partyplan123/63ways
Book Your Next Home Party At The Bank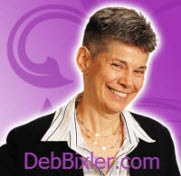 When I was in the bank this week, I noticed the featured business table was empty …..
Did you know that many banks  offer the opportunity to local businesses to be featured at the bank?
You may be thinking:
How much business  can you really get by setting up a table at the bank?
That is not going to fill my diary!
Balanced Home Business Requires Creative Marketing
If you have the mind-set that "it is not worth it"… then that you are holding yourself back.
All successful businesses use every marketing opportunity available.
As a direct sales  professional you must do that as well in order to have a balanced business.
A balanced home business means that you also have a balanced home business marketing program.
When you take advantage of all the small creative opportunities that are all around you, you will have a huge client base  and unlimited lead sources for your business.
Home Business Bookings At Banks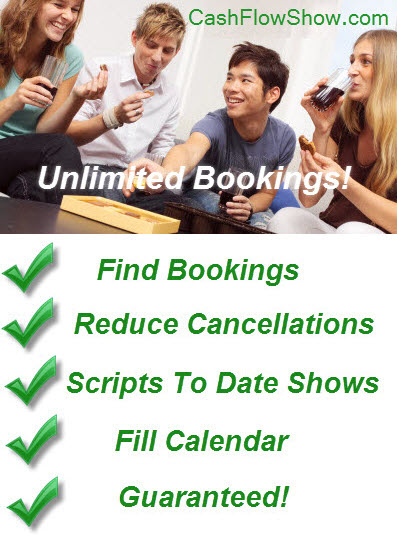 Will you fill you FILL your calendar at the bank?
No!
Will you find a good customer?
Maybe!
Will that customer lead to further business?
Most definitely!
Is it worth your time?
Absolutely!
The set up  of the table at the bank and the investment in the literature is time and money well-spent, even though the potential may not be obvious.
Even if you do not generate a single customer or booking from the bank table, your exposure pays off in ways that you do not know.
Don't Sabotage Your Business Success!
If your attitude is that "it is not worth it" then you really should look at your business priorities.
Every investment you make into marketing pays off in multiples so take the time to join us on the special FREE tele-seminar/webinar exclusively for Party Plan 123 called "63 Ways To Find Business" to learn more creative ways to market your business.
FREE Training Access for this event is at https://yz105.infusionsoft.com/app/page/63ways
A balanced business utilizes every marketing strategy available, big & small, including the bank.
(Article written by Deb Bixler)