"The Challenge?"  You want to NOT give up on your Party Plan Business, but you are totally out of ideas of how to get bookings and you have none left in your diary at all!  You feel overwhelmed, defeated, gutted!  But you know it's time to figure out how to get bookings for home parties.
"You're Not Alone!"  Me too!  I wasn't getting enough bookings from my parties to earn the income I needed to pay my mortgage!  If I didn't figure this party plan thing out FAST, I was going to have to go back to my old job with my tail between my legs.  How embarrassing!
"The Solution?"  I put my 'big-girl-panties on', I toughened up and got 'CREATIVE'!  I knew that it was normal for not all parties to go ahead, there were going to be some cancellations and postponements along the way, so I knew that I had to have more parties booked in than I needed to have happen.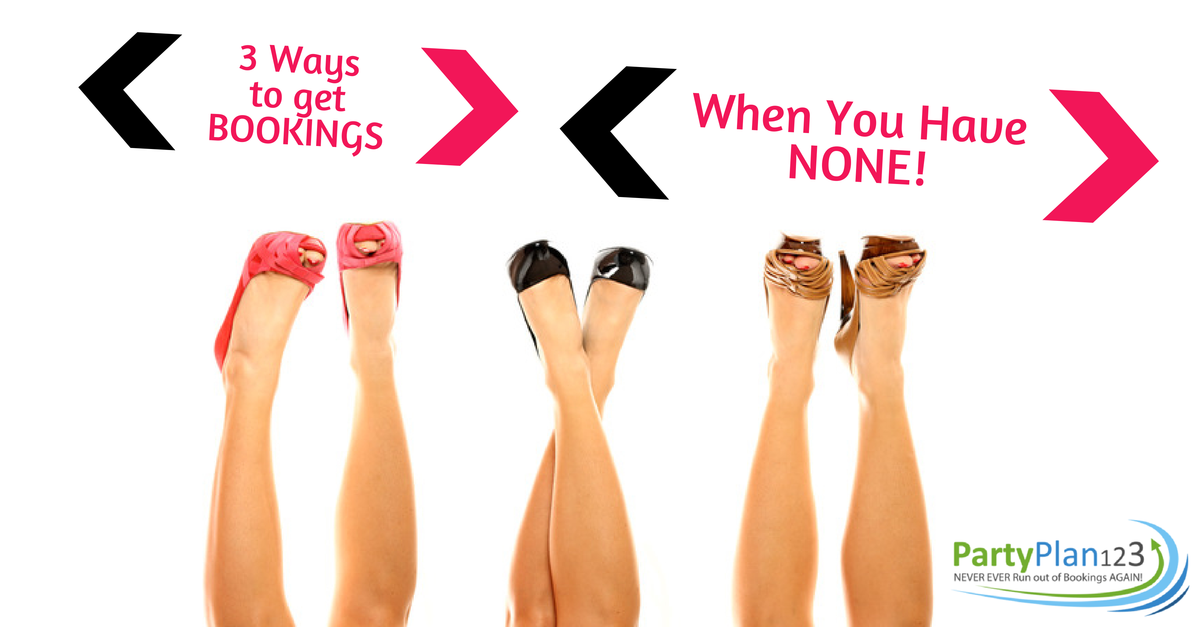 Alongside that knowledge of how the basic numbers worked in my business, I had a strategy that would almost guarantee that I would never fall short in my own income expectations…
"My Strategy?"  My strategy, or my promise to myself, was that if I ever had less parties booked in than I needed to be able to earn that week's budgeted income, I would make myself get out there to do promotional work so that I could meet new people that loved my product and increase my number of bookings.  This was a non-negotiable standard in my mind, as if I was my own boss.  It was a business decision that I made before the situation even evolved.
At the beginning of the month I decided that if I got part way through the month and I was not on track for my monthly goal, then this was going to be my "back on track" plan, no hesitation, no backing out, & no sick days allowed!  It was written down at the beginning of each month and even signed off on by myself as my own promise to the success of my business.  That's how serious I was about making this party plan thing work and that's the mindset that I had going in to work on my business every single day!
"So, what kind of things did I do that I would classify as promotional work?"
Find all the answers in this week's online webinar/video/audio training.
Go to:
www.22s.com/partyplan123/needbookings
or https://yz105.infusionsoft.com/app/page/wyhn
Talk to you inside!
MEL xx
~ Helping you 'NEVER EVER Run out of Bookings AGAIN!'
(founder of Party Plan 123)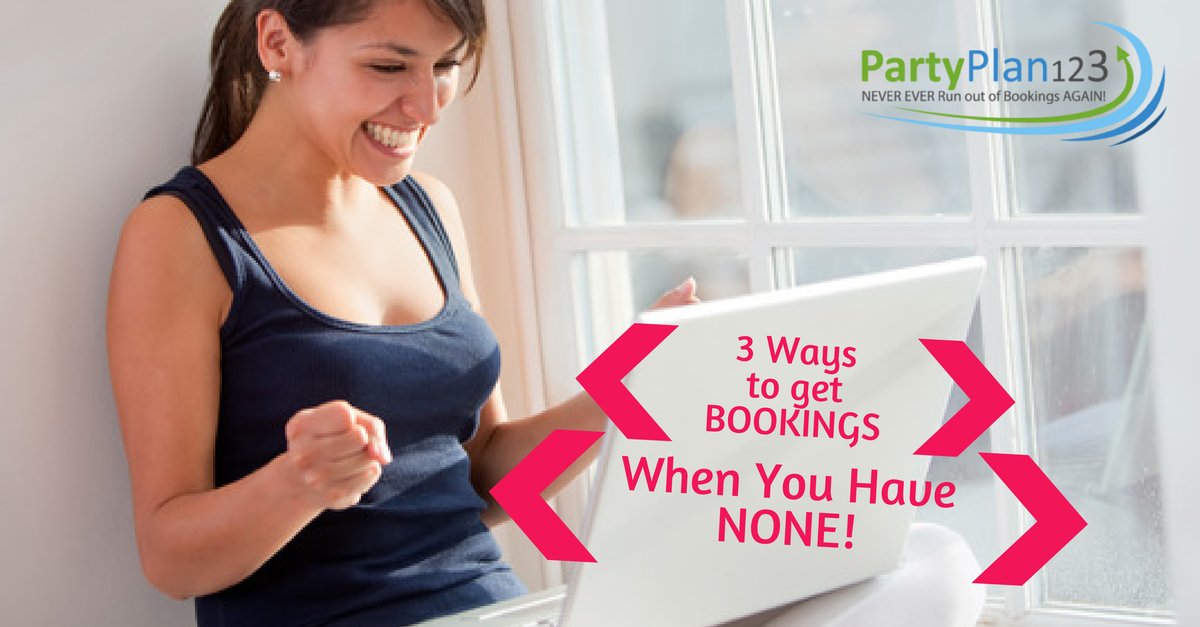 ———————————————————————————————————————————————————
WANT TO USE THIS ARTICLE IN PRINT OR ONLINE? Go ahead, but please do not alter it and do include the following information (with active links as appropriate)  Melanie Parker is the creator of 'The Road Map to Party Plan Success' home study course & one of the top party-plan consultants world-wide using fast & proven strategies to NEVER EVER Run out of Bookings AGAIN!  She founded Party Plan 123 to teach up & coming consultants world-wide how to master the skills necessary to survive & thrive in the party plan industry.
Melanie's authentic, easy-to-understand & easy-to-implement training has become highly sought after.  Her videos, books, newsletters, products &seminars inspire thousands of people around the world to never give up.  Experience more of Melanie's generous tips for success atwww.PartyPlan123.com