It's no secret that if we can capture our audience's attention then our results across the board will sky-rocket!  So, the question is, how do we catch the interest of our audience?
Well, the answer is to not only DISPLAY our products but to DEMONSTRATE our products.  We need to work out ways to get our guests involved.  Don't just talk about a product and hold it up, but SHOW them the features and explain the benefits.
For example, I was a guest at a linen party.  The consultant was selling quite high-priced bedding linen…. Good quality mattress protectors, under-blankets, sheets, ergonomic pillows, gorgeous quilt covers, etc.  She could have easily just handed out the magazine and had the bedding products displayed on a rack, but she chose to take it to another level by doing an awesome product demonstration which had us all wishing our beds at home were just like that.
She set up a display of mattress, sheets, blankets, soft, cozy pillows and quilts on the ground.  Then she got one of the guests to come over and jump in the bed to show us how great it was!  Of course she asked the guest how it felt and the guest loved it which became a glowing testimonial for the product from a customer view-point, not the sales person.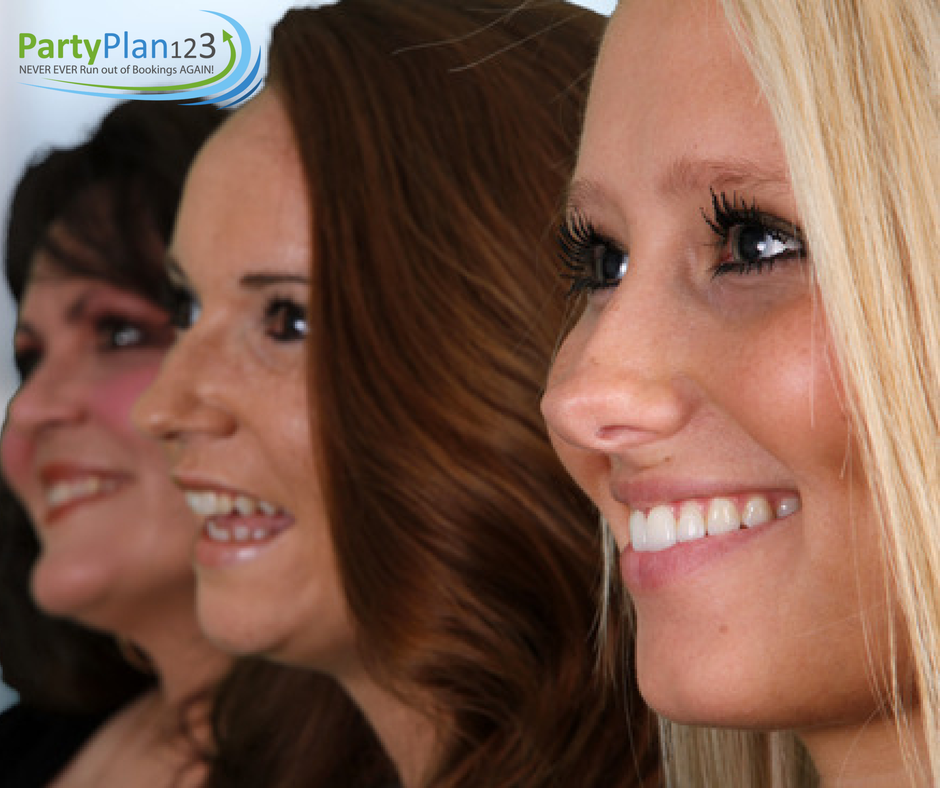 Remember, you're going to do at least 2 of these "interaction demonstrations" at different times with "infomercials" added in between.  So, I suggest you start off with a demonstration that highlights your absolute most popular or brand new products…. Something that you know the majority of your guests will love.
For example, I sell jewellery by party plan; Gold and silver designer fashion jewellery. So, in my first product demonstration, I place a combination of jewellery on a guest that agrees to be a model for us.  This is a whole set of necklaces, bracelets, bangles, earrings, etc so that I am creating the desire for my guests to own more than they can afford, so that they will consider the options of joining and booking to get what they want.
I usually start with a thick, lavish gold combination that makes the model feel like a million dollars.  This highlights how our guests can achieve the look they see in the front window of a jeweller's but for a fraction of the cost!  I ask my model how she feels in the jewellery and I get feedback from the group of how they think it looks on her.  That way it's INTERACTIVE and it brings the jewellery to life!
My last tip here, is to check what kind of words you are using to describe your product.  Are they emotive and descriptive?  Things like… "feel a million dollars at a fraction of the cost", "sleep like a baby all snuggled up and cozy under your blankets".  Creating the picture, and the feeling for your guests.  People ask you questions about the features of your product, such as what is it made of and what guarantee do you offer, but what they're really interested in is how it will make them feel and what type of benefit the product can give them.
In this video I share with you the importance of showing your MOST POPULAR PRODUCTS 1ST.
 ~ these extra tips are taken from 'The Road Map to Party Plan Success' (home study course) .  This is by far our best and most comprehensive training all together!  You can watch a video about what's in 'The Road Map to Party Plan Success' here:
And if you'd like to dive right in to our home study course, you can do that here:
Keep spending a little time every week in learning!
I'm proud of you, Party Plan Rock Star!
– Melanie
———————————————————————————————————————————————————
WANT TO USE THIS ARTICLE IN PRINT OR ONLINE? Go ahead, but please do not alter it and do include the following information (with active links as appropriate)  Melanie Parker is the creator of 'The Road Map to Party Plan Success' home study course & one of the top party-plan consultants world-wide using fast & proven strategies to NEVER EVER Run out of Bookings AGAIN!  She founded Party Plan 123 to teach up & coming consultants world-wide how to master the skills necessary to survive & thrive in the party plan industry.
Melanie's authentic, easy-to-understand & easy-to-implement training has become highly sought after.  Her videos, books, newsletters, products &seminars inspire thousands of people around the world to never give up.  Experience more of Melanie's generous tips for success at www.PartyPlan123.com